When viewing a product detail page, look for the How long will a box last? View our feeding chart link underneath the 'add to cart' button. This will show you a chart where you can determine the right amount for your pet. Or refer to the chart below.
Dehydrated recipe feeding chart: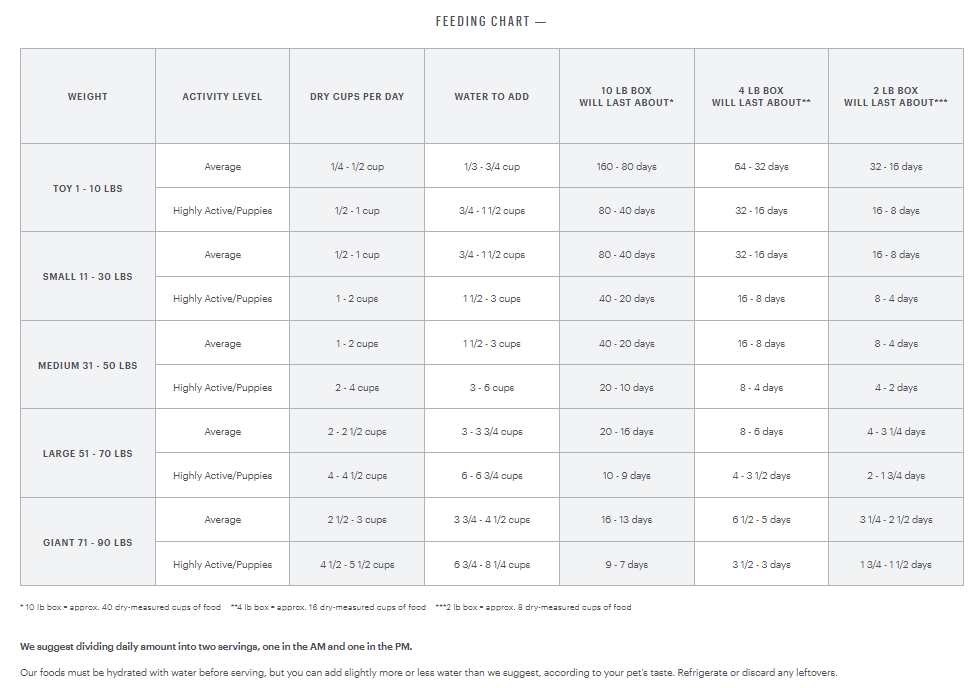 Whole Food Clusters feeding chart:
SCOOP AND SERVE: Unlike our dehydrated food, Whole Food Clusters is served as is. No need to mix in additional water.