You can find each product's Full AAFCO Nutrient Profile on the products page. Look for the "View Nutrient Profile" button under the NUTRITION section on each product page.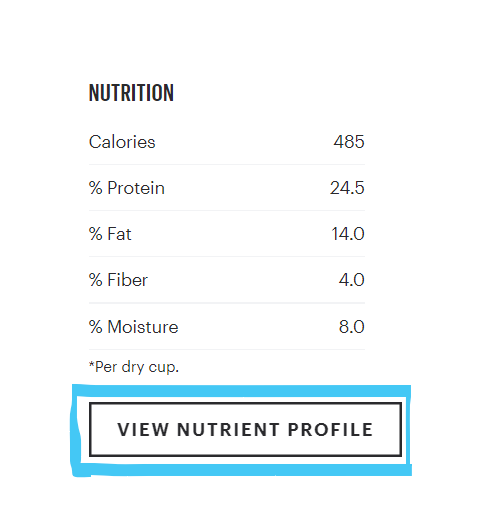 You can also find all nutrient profiles at this link:
Where are the AAFCO's for your treats, toppers, supplements and boosts? Since these items are supplemental (meaning you add them into your pet's routine, rather than feed them as a meal on their own) and not complete diets, we do not pull full AAFCO profiles on them.