1. Login to your The Honest Kitchen account.
2. In the "My Account" drop down in the upper-right hand corner of the site, go to "My Recurring Orders"
3. In the middle of the page, find "Shipping" with your current shipping address details, and click the option to "change shipping" right below it.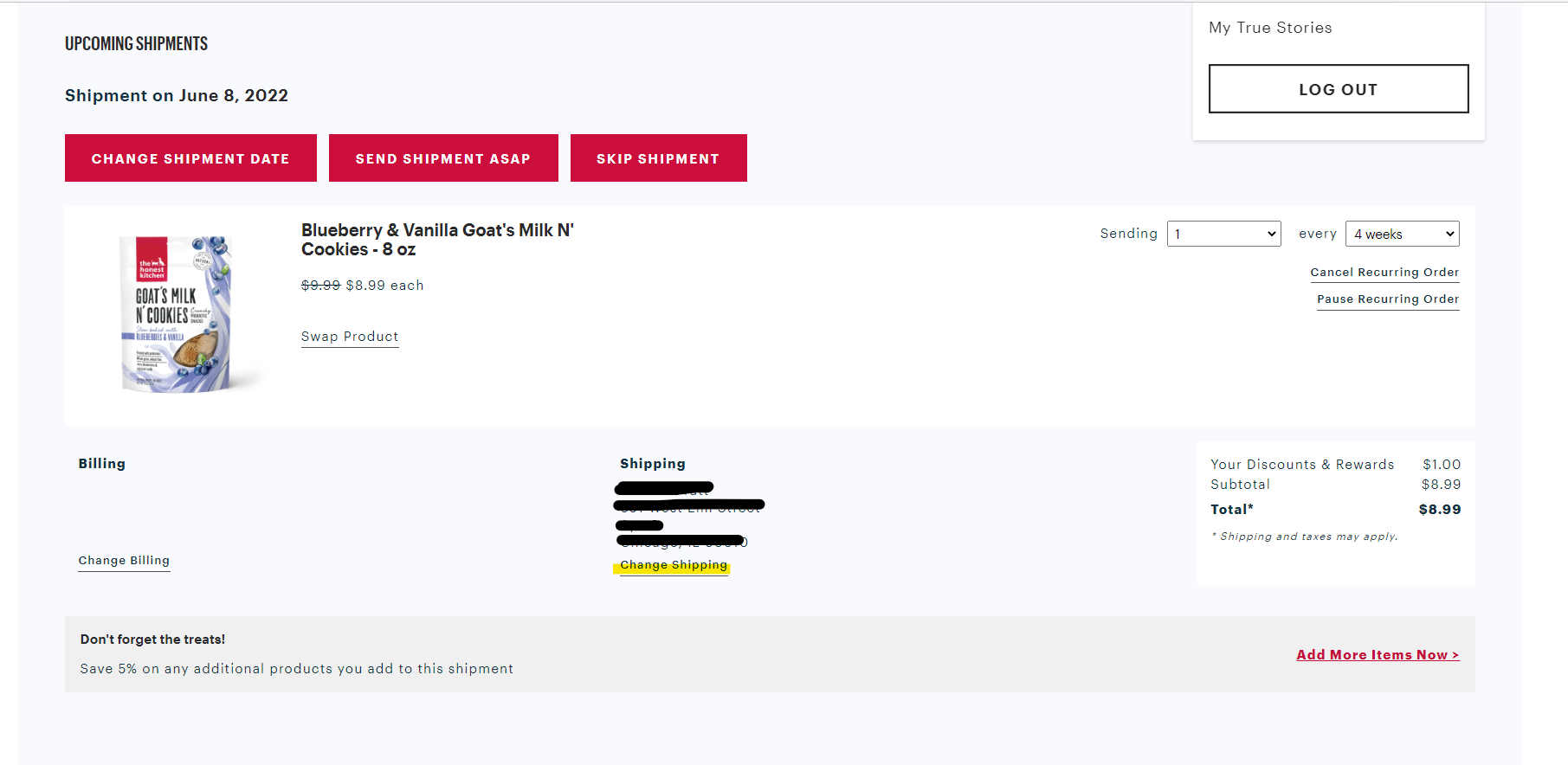 4. A new box will appear, and you will be able to update your shipping address. At the bottom of this pop up, there is an option to "use for all shipments." Check this box if you want this new address applied to all orders, or leave the box unchecked if you just want to change the address on a specific order.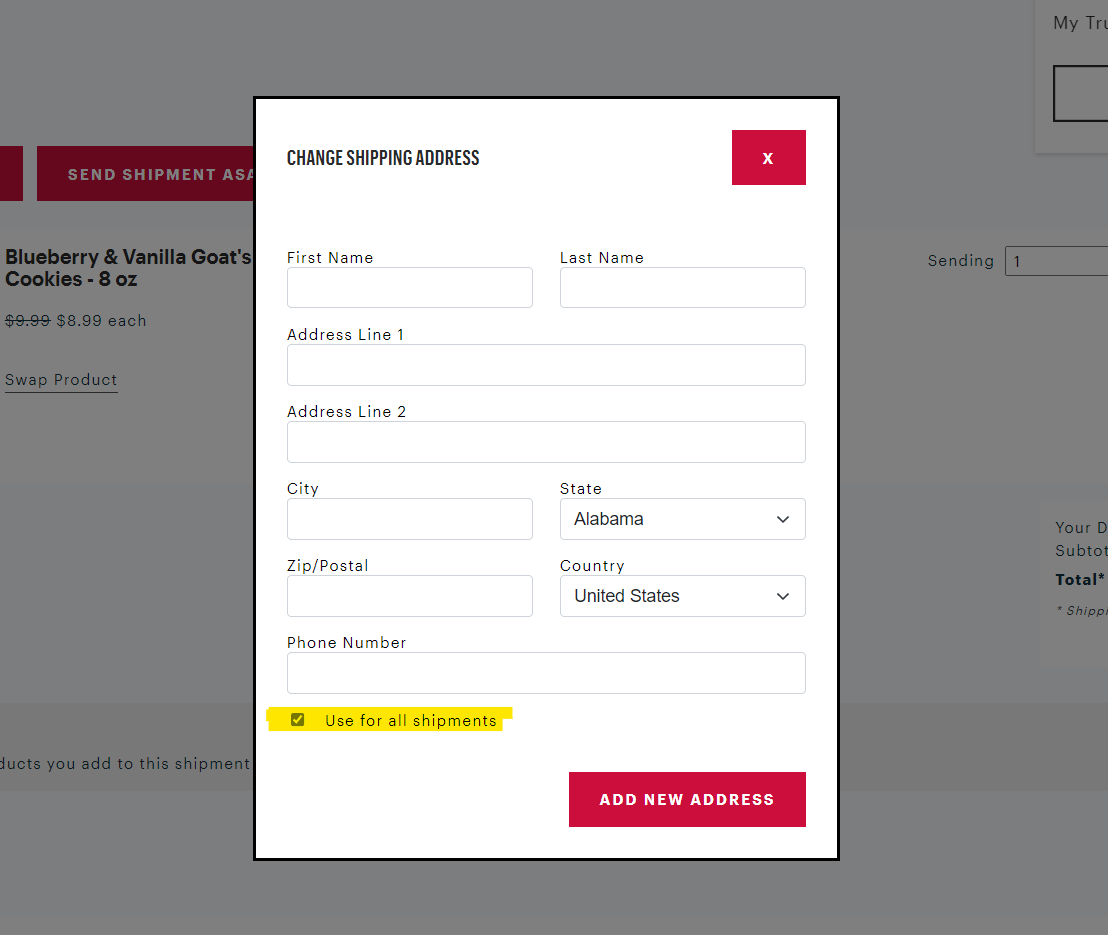 ** Please note that changing your Billing Address does not change your shipping address.